Although we are a singles square dance club and made up of many single dancers. We also have many members that are in committed relationships and many married couples dancing together every week. We welcome all dancers at all dances.
We have a great Anniversary Dance planed for this year. We will have Dale Dockery calling and Linda Liberti cueing.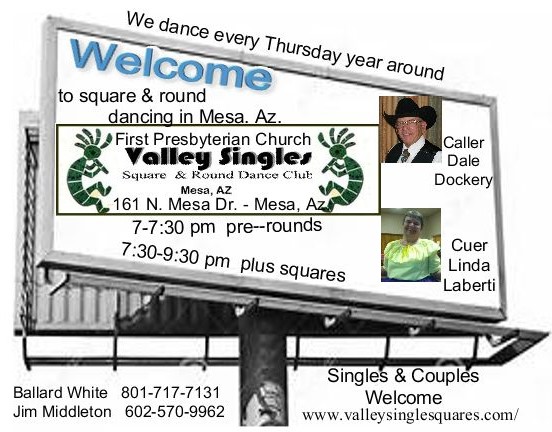 We welcome all plus students at our dances so please come and give us a try you may find that you will enjoy yourselves.